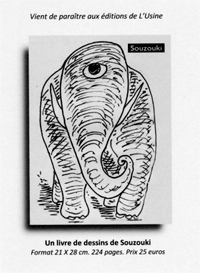 This short biographical reminder is taken from Dimitri Salmon's book published by Editions de l'Usine in 2015.
If you want to know more about R. Souzouki's life, I advise you to buy it.
Ruytchi Souzouki, can also be written Ryuichi Suzuki.
Ruytchi SOUZOUKI was born on August 02, 1904¹ in Yokohama and died in 1985 in Paris. He is buried in the common grave of the Parisian cemetery of Thiais².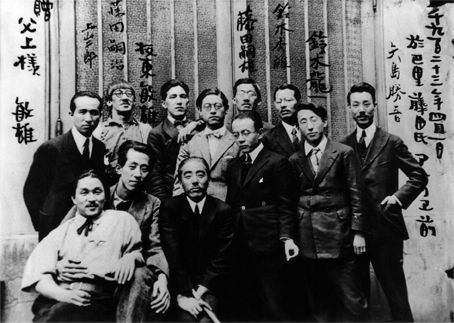 As a child he attended Gyisei High School in Tokyo, Japan. He learned the rudiments of the trade from Sanzo Wada (1883-1967), a renowned artist, and continued his apprenticeship at the School of Fine Arts in Rio de Janeiro, Brazil, where he had followed his banker father.
Paul Fort (1872-1960) discovered him in the early 1920s and brought him to France.
In 1922, he had his first solo exhibition at the Galerie Manuel Frères in Paris with a catalogue prefaced by André Salmon (1881-1969).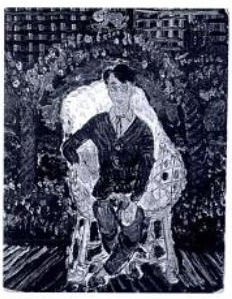 He meets Foujita (1886-1968) and settles in the Montparnasse of the années folles. He appears in the group photograph taken in front of Foujita's studio. Foujita made a portrait of Souzouki – an engraving – and introduced him to the patron Jiroshachi Satsuma (1901-1976) who had one of his paintings entered in the National Gallery in Prague in 1936.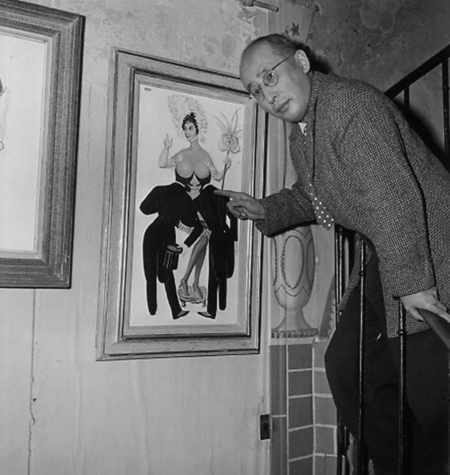 He frequented the entire colony of Japanese painters established in the capital, notably Toshio Bandô (1895-1973) and Shikanosuke Oka (1898-1978).
He lived for about twenty years with Madeleine Ménard, an artist about whom almost nothing is known.
He received the prize of the Japanese Embassy in Paris in 1939 and the silver medal of the City of Paris in 1980. He appears in the Journal officiel of August 26, 1924 as an artist benefiting from droit de suite (law of May 20, 1920). From 1923 onwards, he was present at the Salons d'Automne, the Salons des indépendants and those of the Tuileries.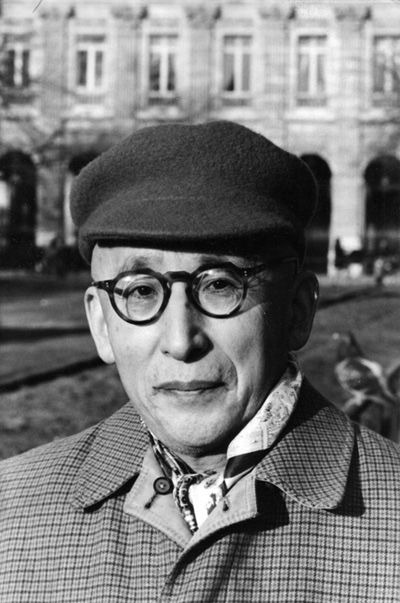 He published a text on Kabuki theatre in the magazine Bizarre n°1 in May 1954
Eric Losfeld, Benjamin Perret's publisher, published a collection of his drawings dedicated to Brigitte Bardot – « Brigitte Bardot », Paris, Le terrain vague, Eric Losfeld, 1960, illustrated with numerous full page caricatures of B. Bardot by Souzouki.
He played in the film,  » Les gaspards  » 1973 – France – Comedy – 1h34 / He is a Japanese tourist – Director : Pierre Tchernia.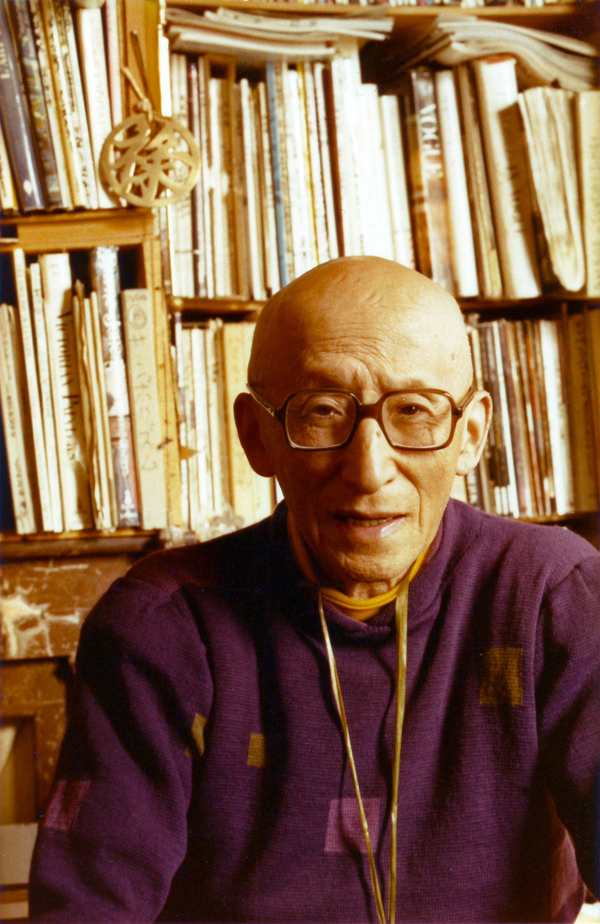 Ruytchi Souzouki, tout jeune, a déjà parcouru la terre.
il a peint ses rêveries de voyageur errant et c'est un tohu-bohu d'images fugitives, fascinantes et nostalgiques.
C'est l'étrange kaleïdoscope de la vie moderne.
Paul GSELL
Ruytchi Souzouki fera sur l'élite artistique de Paris une impression considérable, car on découvre chez ce jeune peintre un tempérament exceptionnel. Il est certain que la nature l'a créé peintre ; le monde n'est même, pour lui, qu'un champ de visions, qu'un pretexte à transposition. Il a fourni en deux ans un chemin énorme allant du complexe au simple, ou plutôt à l'essentiel. C'est un coloriste extraordinaire mais qui s'arrache à la volupté des couleurs pour aspirer maintenant à la quintessence.
ce qui le caractérise c'est le mouvement : il y a chez lui, mpeme dans les attitudes sphyngétiques du repos, comme un vertige. Bien que le tableau soit pour lui une création cérébrale, ce peintre n'est pourtant nullement impressionniste mais veut, au contraire, construire. Souzouki n'a besoin que d'être vu pour être admiré, et on ne l'oublie plus.
Jean ROYÈRE