Esprits, formes et objets, exhibition at Studio Maaneere in Ouagadougou, Burkina Faso with the artistes : Abou Traoré, Christophe Sawadogo, Abou Sidibé, Issiaka Savadogo and Xavier Sayago.
BISO OFF 2021 between 9 October and 23 october – Exhibition curator : Andal Traoré

Plus d'informations : Esprits, formes et objets
More information : Spirits, forms and objects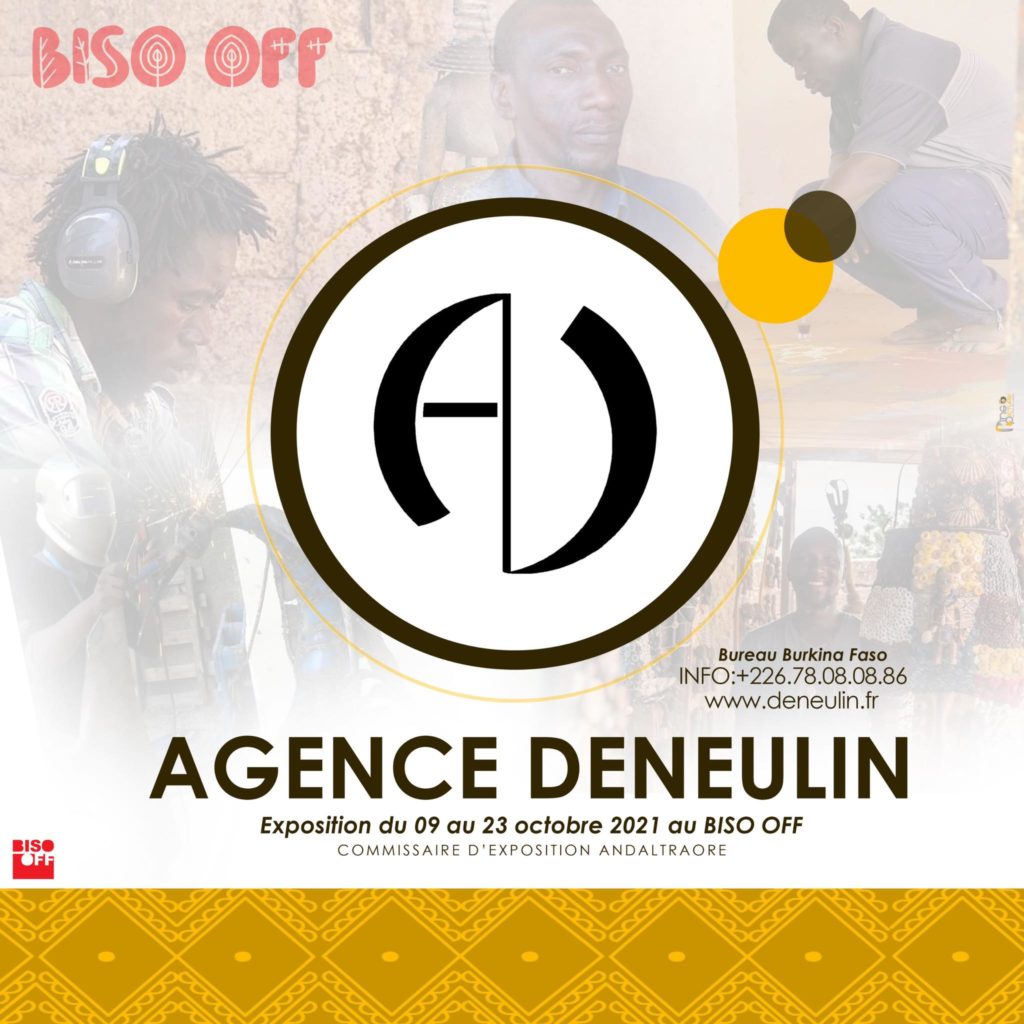 ---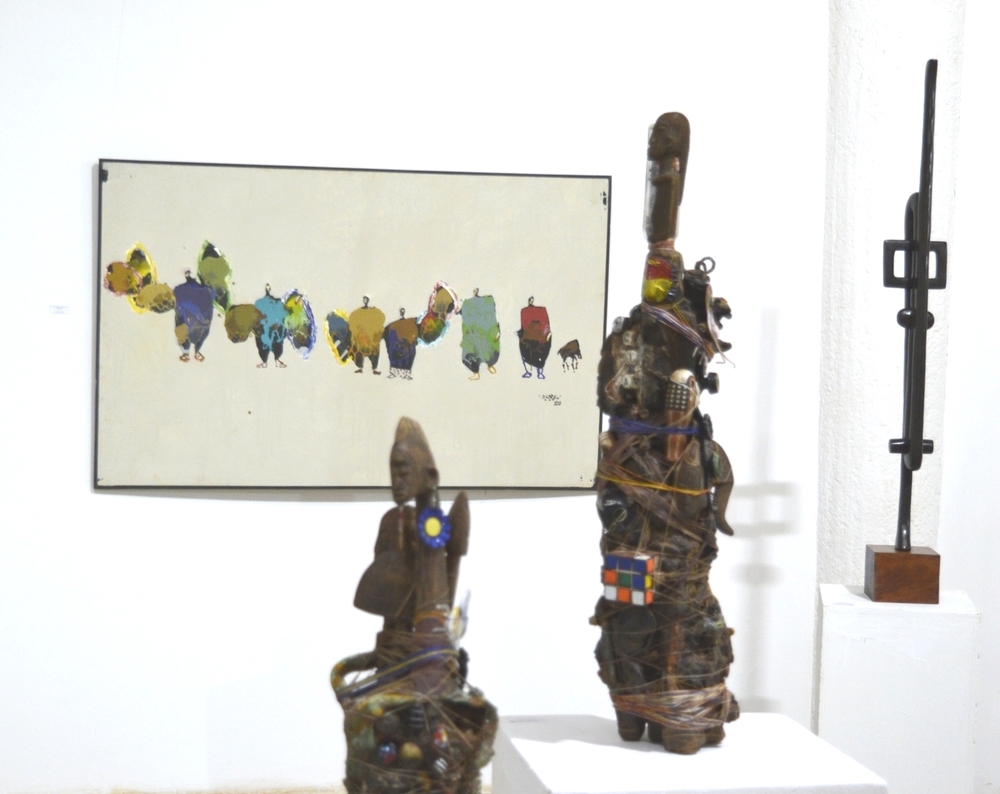 The Deneulin agency promotes artists from Burkina-Faso in Europe, via DDM, as well as on the African continent thanks to the work of Andal Traoré, present in Burkina Faso.
It represents more particularly the sculptor Abou TRAORE (1960 – ) but also supports the work of the sculptors KY Siriki, Abou SIDIBE, Issiaka SAVADOGO and the painter Christophe SAWADOGO.
As art has no borders, I also take advantage of the great differences in my position (a Frenchman living in Norway and working with Burkina-Faso), to follow artists from different backgrounds, in particular, the artists Bruno LERAY (France), Mile SAULA (Serbia) and Dominique LUCCI (France).
I also work on studio backgrounds, notably those of Claude Jouhanneau (France), Bjørn Krzywinski (Norway), Mayeu Passa (France), Ruytchi Souzouki (Japan-France), Antonino Virduzzo (USA-Italy).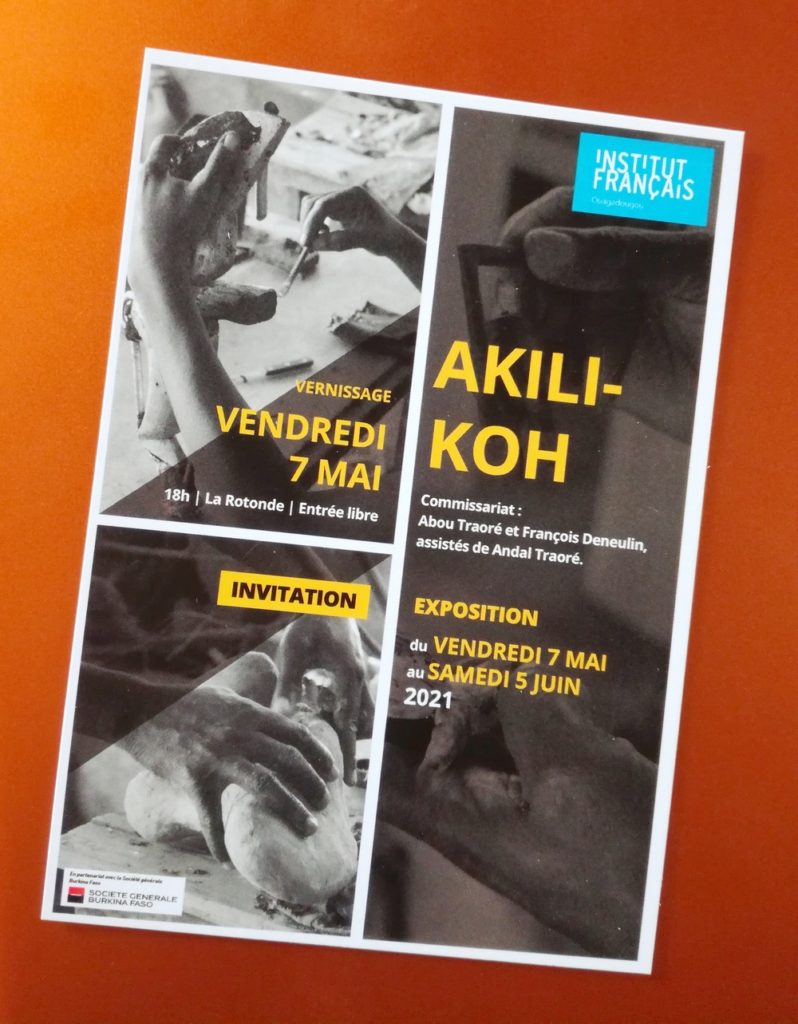 In April 2021, we organised an exhibition AKILI-KOH of 11 figures from the Burkina-Faso visual arts scene at the French Institute in Ouagadougou.
The exhibition was held from 7 may to 5 June with KY Siriki, TRAORE Abou, SANOU André, SAWADOGO Christophe, OUEDRAOGO Madi, SIDIBE Abou, KANE André, SAVADOGO Issiaka, LOUGUE Liby and a common work by KOANDA Sahab and KABORE Kader
---
The Deneulin Agency presents two bronzes by Abou Traoré at the Artcurial – Paris – 15 juin 2021