link airbnb : https://www.airbnb.fr/rooms/32207245
Welcome to Skottegaten
owner's contact :
* François : +33 6 68 10 02 31 (mobile phone, Whatsapp and Signal) or +47 413 24 720 to contact in priority
* Annabelle : +33 6 51 09 81 28 or +47 900 47 112
Wifi : Altibox641712_5G or Altibox641712 Pwd : rnvXg6Au
Skottegaten's apartment is located on the ground floor in a small courtyard.
However, you have 3 steps to take to get there.
Just this set of keys, if there are any other keys, it is not for you!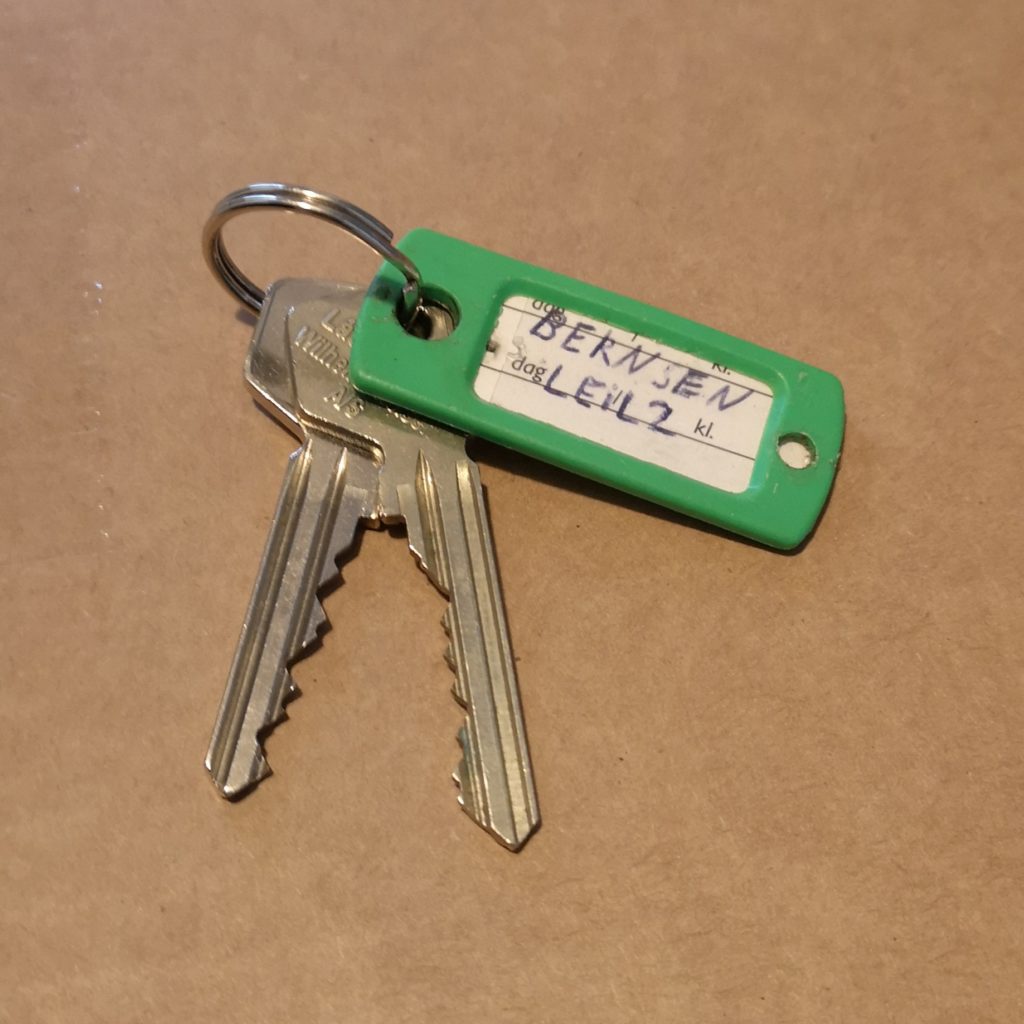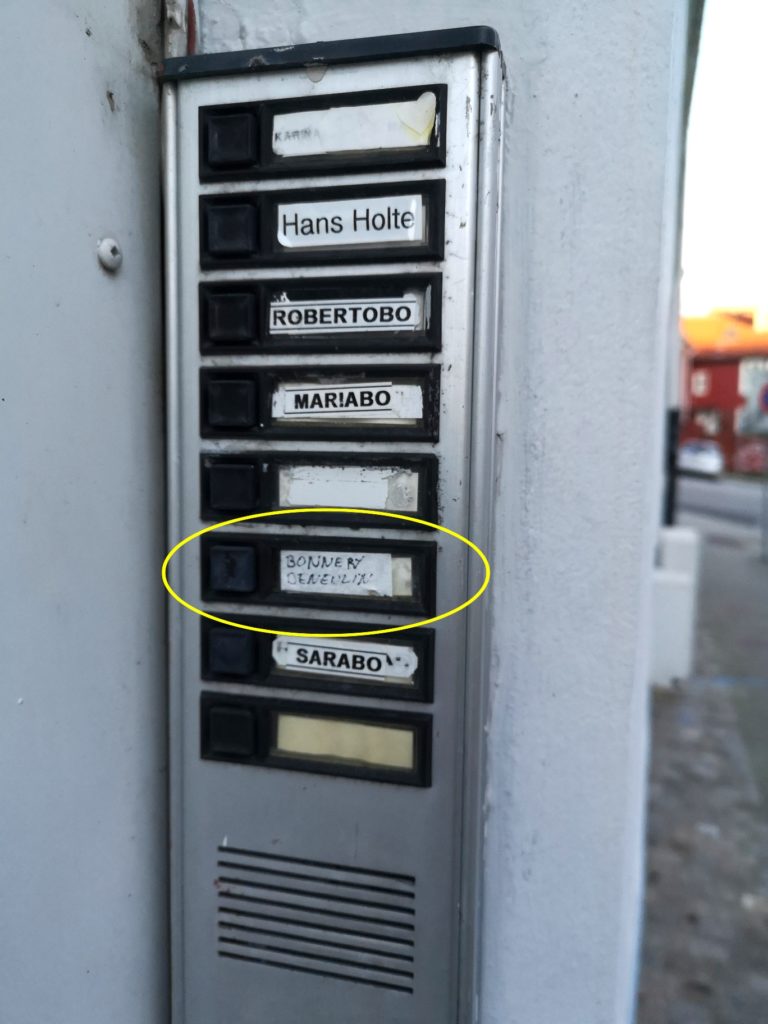 The flat and the courtyard are non-smoking
Fire :
A common fire detection system for the building is installed.
The sensor is located on the ceiling in the entrance of the apartment and the control box in the entrance of the building, on your right when you arrive.
Beware that it can be triggered if you take a long, hot shower while leaving the bathroom door open.
IMPORTANT, if you activate the alarm for no dangerous reason, you must turn it off in the main entrance hallway.
It is connected to the fire brigade. If they come for nothing, it will cost you 8000 kr.
You also have a fire extinguisher immediately on the right in the entrance of the apartment.
NOTICE to turn off the alarm :

If the fire alarm goes
Check the apartent for fire
Go to the fire alarm panel, it is at the front door on the ground floor.
To turn off the alarm set key in the panel turn the key around.
Press AVSTILL KLOKKER
Open windows, bring new air into the apartment if necessary
Then press TILBAKESTILL
The fire alarm is now restarted.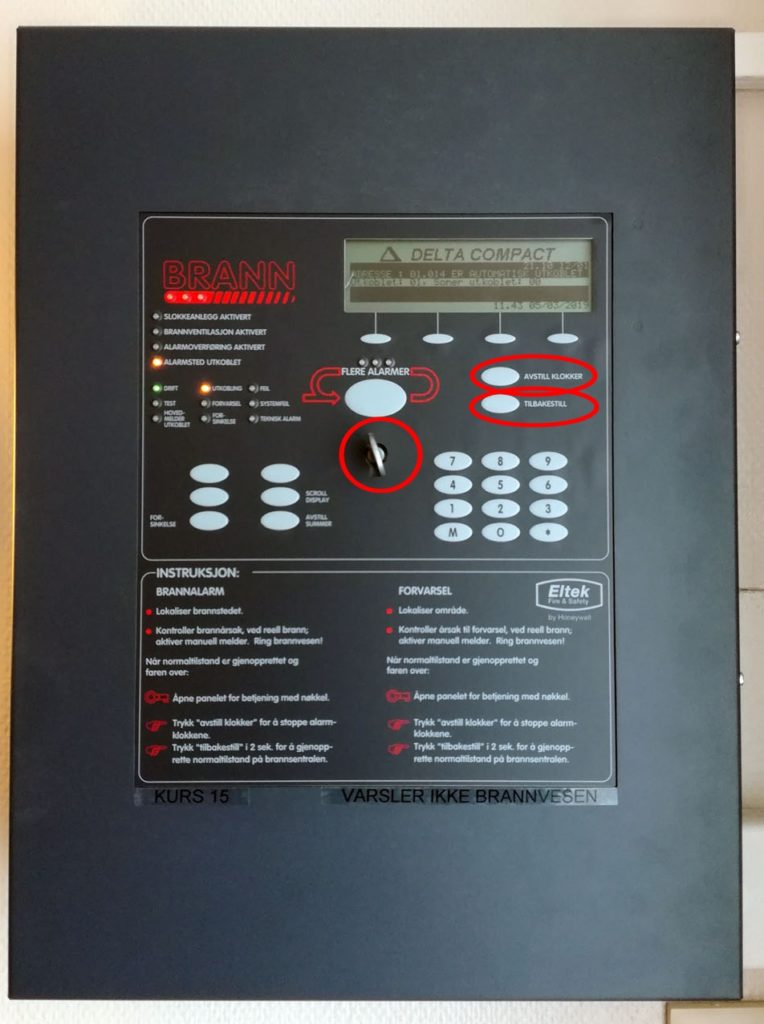 This map shows you the location of the flat as well as the nearest shops, bakeries, those open on Sundays, those selling organic products…
click on this icon on the map to enlarge it and get the information

The washing machine is located at the top of the building.
Take the spiral staircase and go to the top. The laundry room is behind the door on the left.
The machine is in the middle.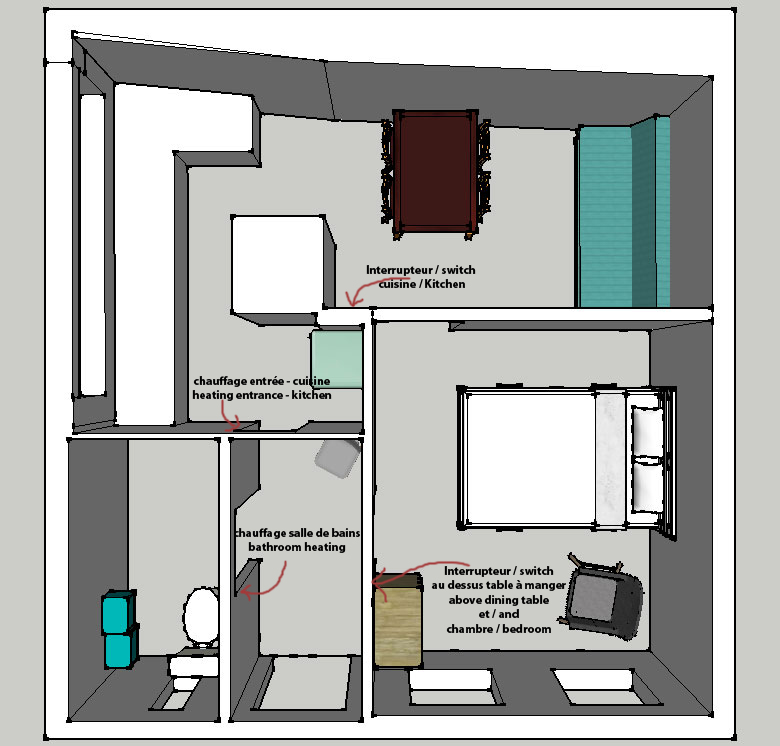 Electricity is often strange in Norway.
If you are looking to turn on the living room or kitchen.
The garbage in Bergen:
the sorting is very present, you have several bins:
– Restavfall for unsorted waste (vegetable waste, animals, soiled paper, etc.)
– Papir and Drikkekartong for paper and cardboard for packaging and carton packs
– Plastemballasje for bags, plastic packaging and all plastic containers (yoghurt pots, etc.)
– Glass and metal packaging

In addition, plastic bottles (soft drinks, syrup, etc.) are refundable. You can take them back to the store and collect a few crowns from the automatic deposit machines.
The city of Bergen has installed automatic bins on the streets. They can be opened with the small orange BIR badge on one of the key rings.
Use the ones in front of Claus Frimanns gate no. 5 (right and right when leaving the building).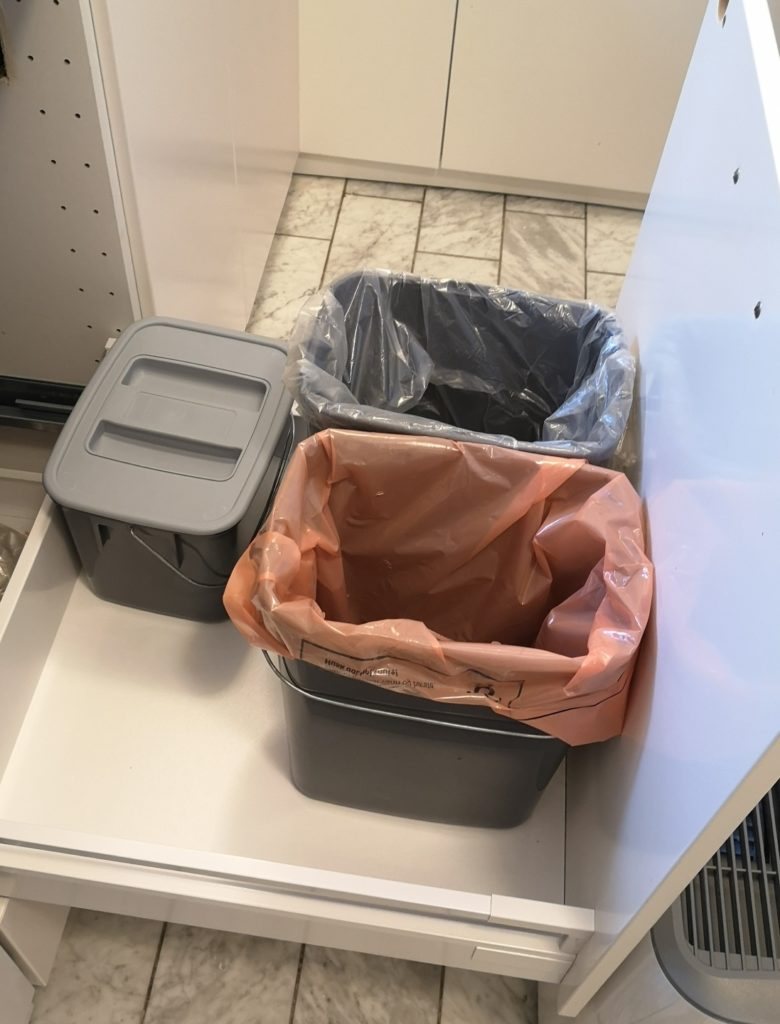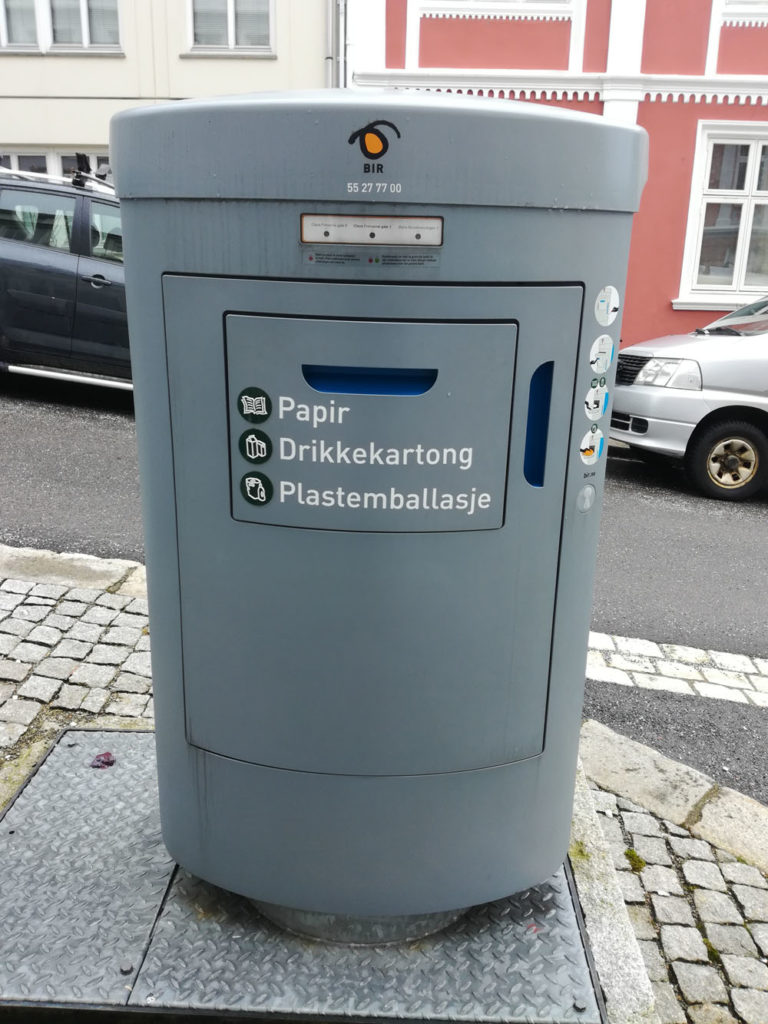 It is a Dehumidifier
It is set to operate for only a few hours a day. If the noise bothers you, turn it off.