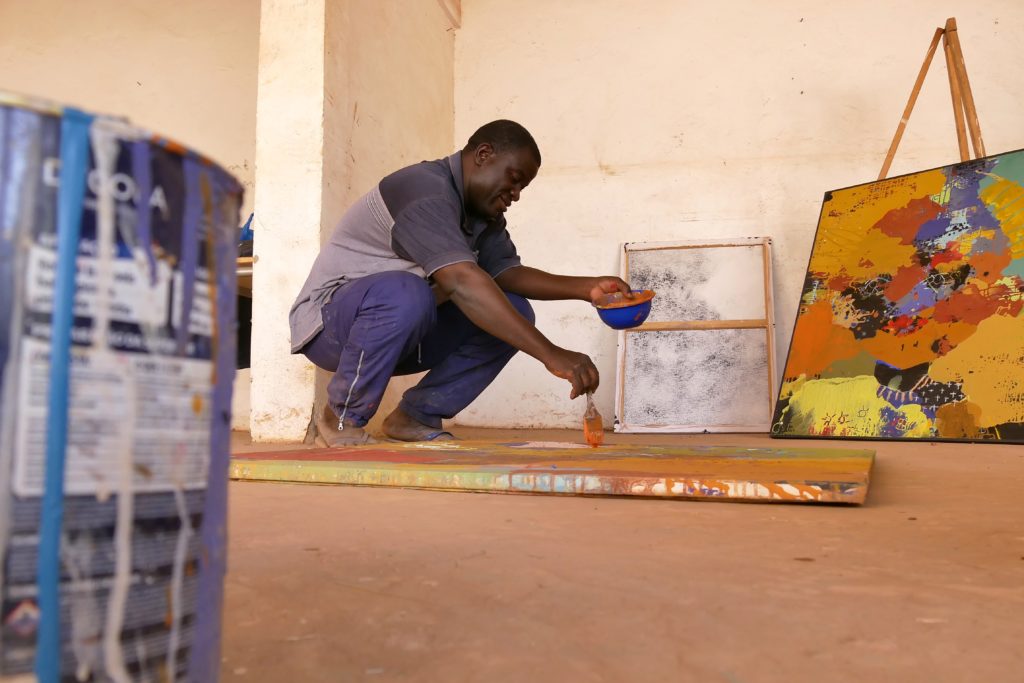 Christophe Sawadogo (1972 -)
Although Christophe Sawadogo's first vocation was medicine, he quickly turned to the plastic arts.
From 1992 to 1997, he studied art and communication at the University of Ouagadougou. He then trained as an art critic at the University of Dakar in Senegal in 1999, but soon abandoned theory to devote himself fully to painting.
Passionate about poetry and calligraphy, his first works were devoted to drawings on paper, with Indian ink or coloured pencils to create a universe where characters float, told or dreamed.
He also works with coloured inks on paper backgrounds dipped in ink baths. Characters appear very thin, fragile, and dissolve into their environment. Their contours are uncertain, as if they were sensitive to the slightest external vibration.
Exhibited since 1999 in Africa (Burkina, Mauritania, Senegal) as well as in Europe (France, Belgium, Holland, Germany), Christophe Sawadogo was the co-author of the « Catalogue des artistes plasticiens du Burkina Faso ».
See his website:  Christophe Sawadogo