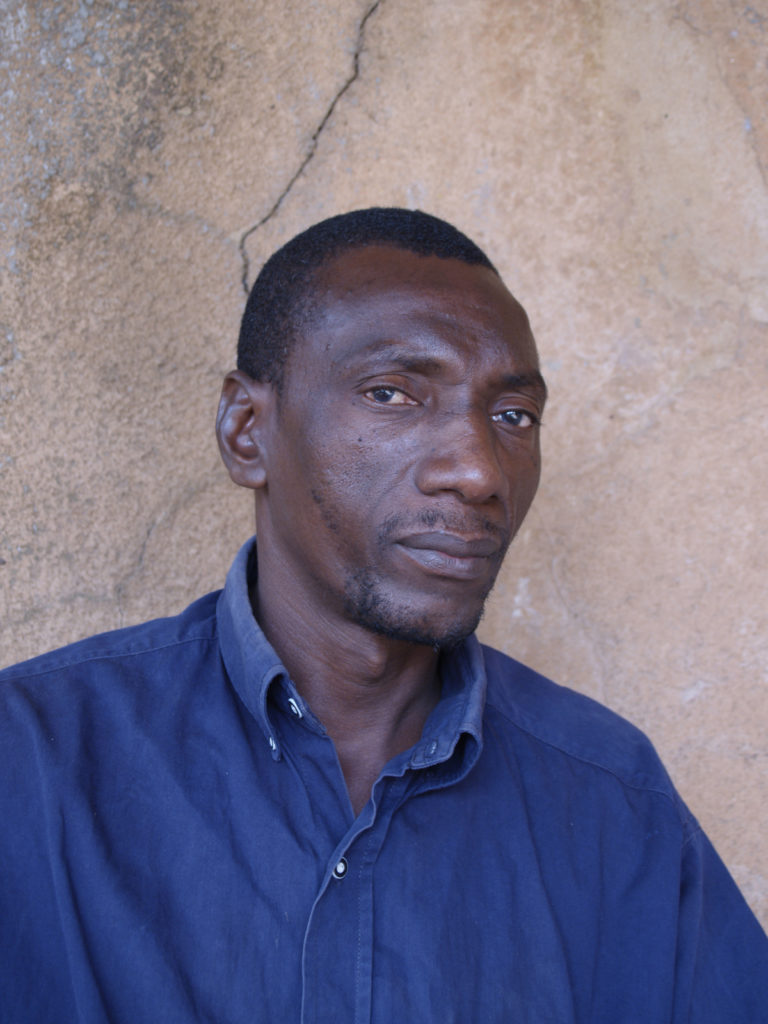 Abou Traoré ( 1960 – )
Abou Traoré is descended from a line of African blacksmiths.
He inherited the ancestral technique of lost wax from his father, Assane Traoré, and began his training at the age of 10 in the family workshop.
He has been casting and sculpting in his own name since 1983, the year he broke away from the artisanal productivism that reigned in the family workshop and turned to artistic creation.
His meeting in 1984 with Swiss and French sculptors of the Fuzion Group such as Pierre Jaggi marked a turning point in his work. He joined the group from 1984 to 1991 and exhibited with them in France and Switzerland.
In 1990, he won the 1st Prize of the National Culture Week (SNC Bobo-Dioulasso).
In 1991, he was noticed by Pierre Gaudibert, then in charge of the Museum of African and Oceanian Arts in Paris, who quoted him in his book « Contemporary African Art » published by Diagonales.
Since 1994, he has participated in several artistic encounters in France and in Togo in Lomé (Asso. Ewolé).
In March 2001, he participated in a symposium with artists from CCA Terre Blanc (France) in Bobo-Dioulasso. This meeting reoriented his work towards greater abstraction.
For the past 20 years, he has been developing his work by drawing on animal and symbolic representations of Bobo culture.
Throughout these years, Abou Traoré also made improvements to the bronze technique and trained many Bobo Dioulasso bronze workers.
See his website: www.abou-traore.org