SOON :
Esprits, formes et objets, exhibition at Studio Maaneere in Ouagadougou with the artistes : Abou Traoré, Christophe Sawadogo, Abou Sidibé, Issiaka Savadogo and Xavier Sayago.
BISO OFF 2021 between 9 October and 23 october – Exhibition curator : Andal Traoré
Plus d'informations : Esprits, formes et objets
More information : Spirits, forms and objects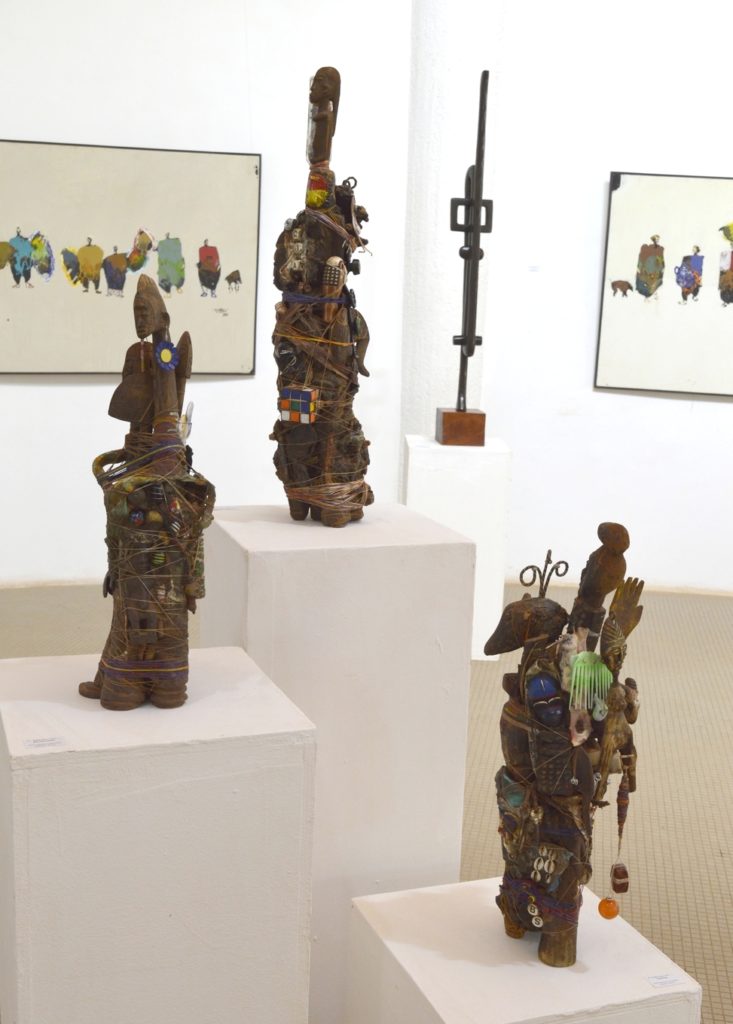 After the Akili-Ko exhibition at the French Institute in Ouagadougou, the agency continues its work to highlight the artists of Burkina Faso.
You can find us at the BISO Off in Ouagadougou from October 8 to 23, 2021 | more information soon
The artists of Bukina-Faso will also be highlighted from November 10 to 20, 2021 in Paris in resonance with the AKAA Contemporary African Art Fair through the presence of a pop-up gallery initiated and implemented by DDM.

Après l'exposition Akili-Ko à l'institut français de Ouagadougou, l'agence poursuit son travail de mise en valeur des artistes du Burkina-Faso.

Vous pourrez nous retrouver lors de la BISO Off du 8 au 23 octobre 2021 | plus d'information prochainement.

Les artistes du Burkina-Faso seront aussi mis en valeur du 10 au 20 novembre 2021 à Paris en résonnance avec la Foire d'art contemporain africain AKAA grâce à la présence d'une pop-up galerie initié et mise en place par DDM.